Vacuum Ingot Casting Machines
Investors from all over the world earn lots of money by investing on gold, such as gold bullion deals, gold coins deals, gold minting deals, silver bullion, silver coins, etc. Vacuum Ingot Casting Machine is used for manufacturing a wide range of investment bullion bars of varying sizes and weights to ensure all individual customer requirements are met.
Gold Silver Bar/Bullion Casting is under vacuum and inert gas condition, which easily gets shiny mirror surface results. Invest on Hasung's vacuum gold ingot casting machine, you'll win the best deals on precious deals.
For smaller gold silver business, clients usually choose HS-GV1/HS-GV2 models which saves costs on manufacturing equipment.
For larger gold investors, they usually invest on HS-GV4/HS-GV15/HS-GV30 for more efficiency purpose.
For big gold silver refining groups, people may choose tunnel type fully automatic casting system with mechanical robots which surely increases production efficiency and saves labour costs.
Why do You Choose Hasung vacuum Gold Bar Casting Machine ?

Hasung Vacuum Ingot Casting machines  (HS-GV1/HS-GV2) is designed for casting 1-2kg quality silver and gold bullions. This casting machine comes with the flexibility on moulds to customize your silver and gold bars, ingots and bullions with any of your designs and sizes.

The inert gas chamber of this gold silver bar casting machine ensures that you have a final casting with premium quality and mirror appearance by completely eliminating all forms of porosity, water waves or shrinkage in your final pieces.

Comparing with the traditional method. Your whole casting process will be done under vacuum and inert gas. Thereby giving your casting products a brilliant quality. With the above features your operators is fully guaranteed to operate our equipment easily.

Hasung's original components are from well-known domestic and world famous brands like Japan SMC, Panasonic, Mitsubishi and German Schneider, Omron, etc.

Why do You Choose Hasung Vacuum Gold Bar Casting Machine ?

Hasung Vacuum Bullion Casting Machines compares to other companies

1. It's a Big different. other companies vacuum are controlled by time. They are not real vacuum. They just pump it symbolically. When they stop pumping, it is not a vacuum, easily leak out. Ours pumps to the setting vacuum level and can maintain the vacuum for a long time.

2. In other words, what they have are the vacuum setting time.

For example, adding inert gas after one minute or 30 seconds is automatic. If it does not reach the vacuum, it will be converted to inert gas. It is In fact, the inert gas and the air are fed at the same time. It is not a vacuum at all. The vacuum cannot be maintained for 5 minutes. Hasung can maintain a vacuum for more than twenty hours.

3. We are not the same. We have drawn a vacuum. If you stop the vacuum pump,it can still maintain the vacuum. For a certain period of time,we will reach the set After setting the value,it can automatically switch to the next step and add inert gas.

4. Hasung the original parts are well-known brands from Japan, France and Germany.

HS-VF260 is an induction tunnel furnace which, although it involves a very advanced technology, is flexible and easy to use. Available in different models, each Tera Automation HS-VF260 is designed, managed and assembled within our company.

Our tunnel furnace is divided into three chambers, where grains are melted in a controlled atmosphere and are casted into glossy and completely flat gold or silver ingots. The patented technology called Pinch Valves, placed at both ends of the tunnel, ensures a perfect sealing: as a matter of fact, this system with pneumatic valves keeps oxygen outside the tunnel, maintaining an inert atmosphere and drastically reducing gas -usually nitrogen – consumption. Graphite consumables last longer and do not deteriorate due to oxidation.

Like all other induction casting furnaces, this furnace needs to be connected to a duly sized water refrigeration installation
Q: What Are Gold Bars?
A:
Gold bars are a popular way to buy gold bullion. Although they are less common than gold coins, they are usually preferred by investors for bulk purchases.
You may think that all gold bars are basically the same. In truth, there are many different brands and designs to choose from. Consumer trust and familiarity with particular refiners and mints are an important consideration. Name-brand gold bars are easier to sell (i.e. more liquid) but therefore come at a higher premium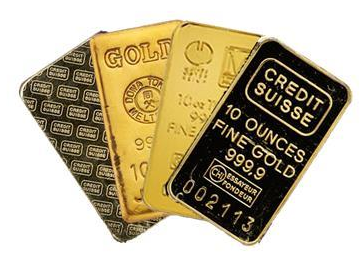 Gold Bars Are Used as a Personal Asset
Due to gold's inherent role as a store of value, people are often attracted to buying gold bars in various weights and shapes.
When it comes to personal finance and saving, the story is much the same.
Gold is often used as a hedge against inflation, or as a cash equivalent to help balance out a portfolio. Because no two investors' needs are the same, gold bars come in a wide range of sizes, weights, and purities. This allows investors to make precise adjustments to the size and composition of their financial portfolios.
Most commonly, gold bars are refined to a purity .999, or 99.9%, fine or higher. However this was not always the case. Hence, many gold bars that were produced prior to 1980 (including many held in official reserves by the US Mint) only carry a purity of 92%.
Today, many gold bars come sealed with their official assay card. This is similar to a Certificate of Authenticity.
The proof of assay shows where the bar was manufactured and helps the customer ascertain the credibility of the refinery. The assay card also includes the technical specifications of the bar, such as actual metal weight, purity, design, and dimensions.
This helps provide greater peace of mind and confidence for investors that buy gold bars.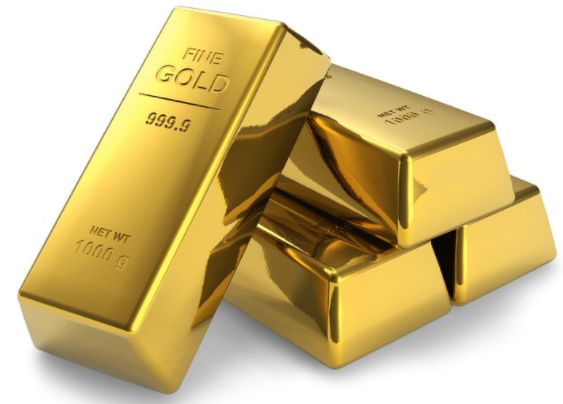 Gold Bars Are Used as a Commercial Finance Tool
Gold bars are used by individuals and governments as a means of storing value, stabilizing a portfolio or balance sheet, or as a reserve currency.
However, gold bars have a useful function as a commercial financial tool as well.
Much like governments and individuals, large corporations may seek to add gold bars to their asset holdings. This can help lower their bond yields, allowing them to borrow at lower rates.
ETFs, also known as exchange-traded funds, accumulate massive amounts of gold bars. The funds then sell "shares" of those gold holdings in the form of paper gold.
However, before an ETF can issue shares that are designed to track the bullion gold price, they must first buy gold in vast quantities. Usually this takes the form of gold bullion bars.
Typically, much like with world governments, the preferred choice for accumulating such large quantities of gold are LBMA "Good Delivery" bars.
In this way, when ETFs are buying gold in large volumes, this has the effect of driving the average gold bar price higher as demand for gold rises. The same is true of large financial firms or central banks (collectively known as "institutional investors").